ECUADOR- ECOTOURISM TRADITIONS & CONSERVATIONISM
---

Yasuní National park

The Park is located in the provinces of Pastaza and Napo, it was created on July 26, 1979 under the Inter-ministerial Decree no. 322 (extension 1990 and 1992) it has a surface of 982000 hectares - 2426488,75 acres.

The peculiarity of this zone is the presence of green and dense vegetation, with a lot of epiphytical flora. There are mosses, ferns, combined orchids and bromeliads with other forms of vegetal life like several species of fungi, lianas, trepadoras and líquenes.

There are more than 500 species of birds, all showy, like guacamayos, parrots and toucans.

---
(30) Languages Translator







Translator
---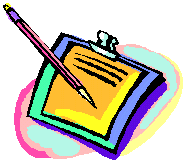 Eco Portal´s - Billboard
---
Free Resources: Eco Portal Wildlife Panamerica: EcoPortal Travel Webring
Messages Board - Eco Travel Webring - Travel Interest Groups - Meet Users
Adventure & Survival - Meet people interested in Travel - Post a message Travelling S America
Guestbook - Live-Chat - Class-Aids - Vote-Caster - Greet-Card - Add-Links -Site Ring - Album
---
Join to - EcoPortal Wildlife Panamerica Discussion Groups
Post message: - wildlifepanamerica@yahoogroups.com

Subscribe: - wildlifepanamerica-subscribe@yahoogroups.com


Eco-Portal Wildlife Panamerica
Where the internet & ecotourism are evolving together


This quality site by xabier amezaga belongs to the ecotourism ring an international association of genuine Ecotourism .- Member of Development Gateway WorldBank - Member of International Council of Tourism Partners
Some Source of content and references in this Publication from:: Audubon, Think-Venezuela,Greenpeace,Miro-popic,Marn, Fondoturismo, Diccionario Historia Polar,OneEarth/ PLaneta.com -
ecoturismo-peru - enjoyperu
Eco Portal Wildlife Panamerica is currently working on the improvement and enrichment of the contents of its new Eco Portal. Thank you for your co-operation.