ECUADOR- ECOTOURISM TRADITIONS & CONSERVATIONISM
National Parks

The Pasochoa forest has a very big biodiversity. It is located at the south-east of Quito. Another marvellous site is the Podocarpus National Park, between the Loja and Zamora provinces, the Cuyabeno Natural Reserve at the north-east of the Jungle or the Machalilla National Park, at the north of Guayaquil - 70 kms. to the south-east of Baños is located the Sangay National Park, with an extension of 232.000 has. This Park is one of the most remote and inaccessible places of Ecuador where many exotic animal are protected.-The National parks as many as 12.

---
(30) Languages Translator







Translator
---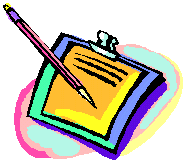 Eco Portal´s - Billboard
---
Free Resources: Eco Portal Wildlife Panamerica: EcoPortal Travel Webring
Messages Board - Eco Travel Webring - Travel Interest Groups - Meet Users
Adventure & Survival - Meet people interested in Travel - Post a message Travelling S America
Guestbook - Live-Chat - Class-Aids - Vote-Caster - Greet-Card - Add-Links -Site Ring - Album
---
Join to - EcoPortal Wildlife Panamerica Discussion Groups
Post message: - wildlifepanamerica@yahoogroups.com

Subscribe: - wildlifepanamerica-subscribe@yahoogroups.com


Eco-Portal Wildlife Panamerica
Where the internet & ecotourism are evolving together


This quality site by xabier amezaga belongs to the ecotourism ring an international association of genuine Ecotourism .- Member of Development Gateway WorldBank - Member of International Council of Tourism Partners
Some Source of content and references in this Publication from:: Audubon, Think-Venezuela,Greenpeace,Miro-popic,Marn, Fondoturismo, Diccionario Historia Polar,OneEarth/ PLaneta.com -
ecoturismo-peru - enjoyperu
Eco Portal Wildlife Panamerica is currently working on the improvement and enrichment of the contents of its new Eco Portal. Thank you for your co-operation.