ECUADOR- ECOTOURISM TRADITIONS & CONSERVATIONISM
ACTIVITIES & THINGS TO DO
Climbing Trekking Rafting Scuba Divinig Surfing Mountain Biking Amazon Rainforest Cloud Forest Birdwatching Galapagos
Surfing
Surfing is one of the oldest sports of the world, where the contact with the sea is more similar to a ritual.

For those lovers of the danger, and who want to begin in this wonderful world it is essential first to take classes in a place where the sea does not present any danger, because the sea is a wonderful world, full of secrets that need to be interpreted and mainly respected. When you dominate the basic movements, the practice will be progressively guiding towards greater waves and more intrepid movements.

Optimal climatic conditions.-
Definitively summer days are perfect, but it is recommended to ask the places or the experts about the schedules of the best hours and tides.

Optimal geographic conditions. -
The optimal conditions depend on you, this depends on the degree of knowledge. Be careful! Do not be too risky.

---
(30) Languages Translator







Translator
---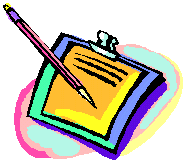 Eco Portal´s - Billboard
---
Free Resources: Eco Portal Wildlife Panamerica: EcoPortal Travel Webring
Messages Board - Eco Travel Webring - Travel Interest Groups - Meet Users
Adventure & Survival - Meet people interested in Travel - Post a message Travelling S America
Guestbook - Live-Chat - Class-Aids - Vote-Caster - Greet-Card - Add-Links -Site Ring - Album
---
Join to - EcoPortal Wildlife Panamerica Discussion Groups
Post message: - wildlifepanamerica@yahoogroups.com

Subscribe: - wildlifepanamerica-subscribe@yahoogroups.com


Eco-Portal Wildlife Panamerica
Where the internet & ecotourism are evolving together


This quality site by xabier amezaga belongs to the ecotourism ring an international association of genuine Ecotourism .- Member of Development Gateway WorldBank - Member of International Council of Tourism Partners
Some Source of content and references in this Publication from:: Audubon, Think-Venezuela,Greenpeace,Miro-popic,Marn, Fondoturismo, Diccionario Historia Polar,OneEarth/ PLaneta.com -
ecoturismo-peru - enjoyperu
Eco Portal Wildlife Panamerica is currently working on the improvement and enrichment of the contents of its new Eco Portal. Thank you for your co-operation.