PERU - ECOTOURISM TRADITIONS & CONSERVATIONISM
BIODIVERSITY
National Parks - Protected Areas - Regions - National Reserves - National Sanctuaries -Historical Sanctuaries - Reserved Areas - Protected Rainforest - Hunting Areas -
---
This plans can be established on agricultural, cattle and forest lands. The Yanesha Community Reserve is the only one in Peru at the moment, covers a surface of 34 744, 70 hectares, which represents about 0,03% of the national territory.
---
The Yanesha Community Reserve
The purpose of this community reserve is the development and progress of the yanesha tribe in order to reach a continuous welfare.
This area was established on April 28, 1988 through Law (R.S.) N 0193-88-AG-DGFF. It is located in the department of Pasco, province of Oxapampa, district of Palcazu and covers a surface of 34 744,70 hectares.

This reserve is been created to preserve the wild fauna for the benefit of native communities living in the area. This area of the whole reserve is part of the system of protection of the Valley of Palcazú together with the National Park of Yanachaga - Chemillen and the protected forest of San Matías - San Carlos where the native communities of Amuesha can make a good use of the resources of the area.

We can find mammals -as the most important species- such as the reed deer (Mazzama americana), the sajino (Tayassu tajacu), the huangana (Tayassu pecari), the quisquiricho (Dasypus novem cinctus), the añoje (Daysprocta sp.) and the monkeys like the Ateles sp. and the Lagothrix sp. With regards to the birds, we can find pucacunga (Penelope jacquacu), among the fishes the boquichico (Prochilodus sp.) the sabalo (Brycon melanopoterum), the palometa (Mylossama aureum), the doncella (Pseudo platystama sp.) and the Lisa (Leporinus sp.).

---

Nature - Activities
Botanics - Flora - Photo Safari - Entomology - Speleology - Butterflies - Orchids - Bird Watching - Rainforest
ACTIVITIES & THINGS TO DO
Climbing Trekking Rafting Scuba Divinig Surfing Mountain Biking Fishing Horse Riding Birdwatching Parapente
DESTINATIONS
Arequipa -Bolivia -Chiclayo -Huaraz - Iquitos - Lima - Nasca - Piura/Tumbes - Puno - Trujillo - Ayacucho - Cajamarca - Cusco - Ica - Kuelap - Machu Picchu - Paracas - Puerto Maldonado - Tarapoto - Manu - Chachapoyas - Kuelap - Choquequirao
COMUNITIES
Communities people working for their sustainable development through Eco-tourism
OPERATORS

---
(30) Languages Translator







Translator
---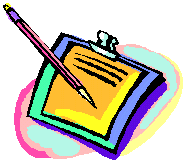 Eco Portal´s - Billboard
---
Free Resources: Eco Portal Wildlife Panamerica: EcoPortal Travel Webring
Messages Board - Eco Travel Webring - Travel Interest Groups - Meet Users
Adventure & Survival - Meet people interested in Travel - Post a message Travelling S America
Guestbook - Live-Chat - Class-Aids - Vote-Caster - Greet-Card - Add-Links -Site Ring - Album
---
Join to - EcoPortal Wildlife Panamerica Discussion Groups
Post message: - wildlifepanamerica@yahoogroups.com

Subscribe: - wildlifepanamerica-subscribe@yahoogroups.com


Eco-Portal Wildlife Panamerica
Where the internet & ecotourism are evolving together


This quality site by xabier amezaga belongs to the ecotourism ring an international association of genuine Ecotourism .- Member of Development Gateway WorldBank - Member of International Council of Tourism Partners
Some Source of content and references in this Publication from:: Audubon, Think-Venezuela,Greenpeace,Miro-popic,Marn, Fondoturismo, Diccionario Historia Polar,OneEarth/ PLaneta.com -
ecoturismo-peru - enjoyperu
Eco Portal Wildlife Panamerica is currently working on the improvement and enrichment of the contents of its new Eco Portal. Thank you for your co-operation.