PERU - ECOTOURISM TRADITIONS & CONSERVATIONISM
BIODIVERSITY
National Parks - Protected Areas - Regions - National Reserves - National Sanctuaries -Historical Sanctuaries - Reserved Areas - Protected Rainforest - Hunting Areas -
---
his areas have a surface of 35 392 hectares that represent 0,028% of the national territory.
---
The Historical Sanctuary of The Pampa of Ayacucho

The historical Sanctuary of the Pampa de Ayacucho was established by Law (D.S.) N 119-80-AA on August 14, 1980. It is located in the department of Ayacucho, province of Huamanga, It has a surface of 300 hectares. On December 9, 1824 was scenary of the famous baltle of Ayacucho which sealed the American independence from the Spanish Empire. There are pre-Inca ruins in Wari, this culture was extended around the departments of Cajamarca, Lambayeque, Cuscos and Arequipa.

We can find the partridge of puna (Tinamotis pentlandii), the andean partridge (Nothoprecta pentlandii), the huallara (Chloephaga melanopterus), the lique lique (Vanellus resplenders) and the Kulle Kulle (Attagis gayi). With regard to the native plants living in the area we can see a the wild trefall (Trifolium amabile), the pinco pinco (Ephedra americana), the llanten (Plantago sp.) and the peccoy (Stipa ichu). Likewise we can mention some pastures like: Calamagrostis sp., Poa sp. and Alchemilla pinnata.

The main goals of this historical sanctuary are to protect the natural and Historical Inheritance of the Battle of Ayacucho and improve and enlarge the Tourist Circuit of Ayacucho - Wari ruins - Quinua - Pampas de Ayacucho.

---

Nature - Activities
Botanics - Flora - Photo Safari - Entomology - Speleology - Butterflies - Orchids - Bird Watching - Rainforest
ACTIVITIES & THINGS TO DO
Climbing Trekking Rafting Scuba Divinig Surfing Mountain Biking Fishing Horse Riding Birdwatching Parapente
DESTINATIONS
Arequipa -Bolivia -Chiclayo -Huaraz - Iquitos - Lima - Nasca - Piura/Tumbes - Puno - Trujillo - Ayacucho - Cajamarca - Cusco - Ica - Kuelap - Machu Picchu - Paracas - Puerto Maldonado - Tarapoto - Manu - Chachapoyas - Kuelap - Choquequirao
COMUNITIES
Communities people working for their sustainable development through Eco-tourism
OPERATORS

---
(30) Languages Translator







Translator
---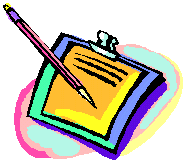 Eco Portal´s - Billboard
---
Free Resources: Eco Portal Wildlife Panamerica: EcoPortal Travel Webring
Messages Board - Eco Travel Webring - Travel Interest Groups - Meet Users
Adventure & Survival - Meet people interested in Travel - Post a message Travelling S America
Guestbook - Live-Chat - Class-Aids - Vote-Caster - Greet-Card - Add-Links -Site Ring - Album
---
Join to - EcoPortal Wildlife Panamerica Discussion Groups
Post message: - wildlifepanamerica@yahoogroups.com

Subscribe: - wildlifepanamerica-subscribe@yahoogroups.com


Eco-Portal Wildlife Panamerica
Where the internet & ecotourism are evolving together


This quality site by xabier amezaga belongs to the ecotourism ring an international association of genuine Ecotourism .- Member of Development Gateway WorldBank - Member of International Council of Tourism Partners
Some Source of content and references in this Publication from:: Audubon, Think-Venezuela,Greenpeace,Miro-popic,Marn, Fondoturismo, Diccionario Historia Polar,OneEarth/ PLaneta.com -
ecoturismo-peru - enjoyperu
Eco Portal Wildlife Panamerica is currently working on the improvement and enrichment of the contents of its new Eco Portal. Thank you for your co-operation.