PERU - ECOTOURISM TRADITIONS & CONSERVATIONISM
BIODIVERSITY
National Parks - Protected Areas - Regions - National Reserves - National Sanctuaries -Historical Sanctuaries - Reserved Areas - Protected Rainforest - Hunting Areas -
---
There are 02 hunting areas in the country with a surface of 124 735 hectares, which represent 0,1% of the national territory.
---
The Hunting Area of The Angolo
located in the department of Piura provinces of Sullana and Talara and it has a surface of 65,000 hectares.

We can find bushes and trees such as the Angolo (Pithe cellobium multiflorum), the Ceibo (Bombax sp.) the frejolillo or parotillo (Erythrina sp.) the hualtaco (Coxopterygium huasango) and the almond tree (Geoffraya striata).

With regard to the fauna there area 17 types of mammals, 150 of birds, 13 of reptiles and 10 of fishes, for example: the puma (Puma concolor), the gray deer (Odocoileus virginianus), the squirrel (Sciurus stramineus), the partridge (Nothoprocta pentlandii), the guarahuau (Phalcoboenus albogularis), the owl (Athene cunicularia), the parrot (Aratinga erythrogenys), the lizard (Iguana iguana), the colambo (Drymarch oncoralis), the macanche (Boa constrictor ortonii) and the sancarrana (Bothros sp.). The main goal of this area is to preserve the dry forest, the wild fauna and to promote the tourism.
---

Nature - Activities
Botanics - Flora - Photo Safari - Entomology - Speleology - Butterflies - Orchids - Bird Watching - Rainforest
ACTIVITIES & THINGS TO DO
Climbing Trekking Rafting Scuba Divinig Surfing Mountain Biking Fishing Horse Riding Birdwatching Parapente
DESTINATIONS
Arequipa -Bolivia -Chiclayo -Huaraz - Iquitos - Lima - Nasca - Piura/Tumbes - Puno - Trujillo - Ayacucho - Cajamarca - Cusco - Ica - Kuelap - Machu Picchu - Paracas - Puerto Maldonado - Tarapoto - Manu - Chachapoyas - Kuelap - Choquequirao
COMUNITIES
Communities people working for their sustainable development through Eco-tourism
OPERATORS

---
(30) Languages Translator







Translator
---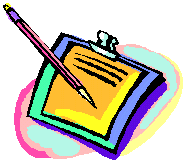 Eco Portal´s - Billboard
---
Free Resources: Eco Portal Wildlife Panamerica: EcoPortal Travel Webring
Messages Board - Eco Travel Webring - Travel Interest Groups - Meet Users
Adventure & Survival - Meet people interested in Travel - Post a message Travelling S America
Guestbook - Live-Chat - Class-Aids - Vote-Caster - Greet-Card - Add-Links -Site Ring - Album
---
Join to - EcoPortal Wildlife Panamerica Discussion Groups
Post message: - wildlifepanamerica@yahoogroups.com

Subscribe: - wildlifepanamerica-subscribe@yahoogroups.com


Eco-Portal Wildlife Panamerica
Where the internet & ecotourism are evolving together


This quality site by xabier amezaga belongs to the ecotourism ring an international association of genuine Ecotourism .- Member of Development Gateway WorldBank - Member of International Council of Tourism Partners
Some Source of content and references in this Publication from:: Audubon, Think-Venezuela,Greenpeace,Miro-popic,Marn, Fondoturismo, Diccionario Historia Polar,OneEarth/ PLaneta.com -
ecoturismo-peru - enjoyperu
Eco Portal Wildlife Panamerica is currently working on the improvement and enrichment of the contents of its new Eco Portal. Thank you for your co-operation.