ECUADOR- ECOTOURISM TRADITIONS & CONSERVATIONISM
Cuenca

In 1557, the Spaniards founded it with the name of Santa Ana de los Cuatro Rios de Cuenca. Previously, the area was inhabited by the cañaris native that were conquered by the Incas. When taking possession of the place, those "sons of the sun" decided to build a great city (Tomepampa), dedicated to become the Cusco of the north.

Declared Cultural Patrimony of the Humanity by the Unesco, Cuenca (2549 m.a.s.l.) is a city of colonial atmosphere, where the centennial excellence of their churches and buildings, seem to endow their inhabitants of a welcoming tranquility, arguments that has been enough to be considered by many Ecuadorians, as the most beautiful city in their country.

the colonial houses with balconies of fused iron and to the reddish tiles that crown the constructions of Cuenca, the capital of the county of the Azuay, located in the southern mountain of the Ecuador.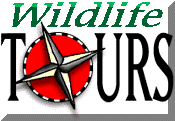 ---
(30) Languages Translator







Translator
---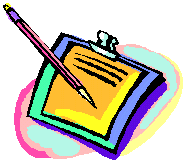 Eco Portal´s - Billboard
---
Free Resources: Eco Portal Wildlife Panamerica: EcoPortal Travel Webring
Messages Board - Eco Travel Webring - Travel Interest Groups - Meet Users
Adventure & Survival - Meet people interested in Travel - Post a message Travelling S America
Guestbook - Live-Chat - Class-Aids - Vote-Caster - Greet-Card - Add-Links -Site Ring - Album
---
Join to - EcoPortal Wildlife Panamerica Discussion Groups
Post message: - wildlifepanamerica@yahoogroups.com

Subscribe: - wildlifepanamerica-subscribe@yahoogroups.com


Eco-Portal Wildlife Panamerica
Where the internet & ecotourism are evolving together


This quality site by xabier amezaga belongs to the ecotourism ring an international association of genuine Ecotourism .- Member of Development Gateway WorldBank - Member of International Council of Tourism Partners
Some Source of content and references in this Publication from:: Audubon, Think-Venezuela,Greenpeace,Miro-popic,Marn, Fondoturismo, Diccionario Historia Polar,OneEarth/ PLaneta.com -
ecoturismo-peru - enjoyperu
Eco Portal Wildlife Panamerica is currently working on the improvement and enrichment of the contents of its new Eco Portal. Thank you for your co-operation.