ECUADOR- ECOTOURISM TRADITIONS & CONSERVATIONISM
Galapagos

To discover, to investigate, and to be part of a unique adventure in a unique and exotic place: Galápagos islands and its natural enchantments.

Considered like an outdoors laboratory, this archipelago of the Pacific Ocean has 125 islands (5 lived) and small barren islands of volcanic origin, that have emerged from the bottom of the sea about 3 to 5 million years back. Its total surface is of 8,009 square kilometers , 97% of which comprise the National Park Galápagos. It was in these islands, discovered in 1535 by the Spanish clergyman Fray Tomás de Berlanga, where the famous naturalist Charles Darwin found the foundations that sustained the theories of his revolutionary the origin of the species, book published in 1859, 24 years after the author disembarked for the first time in Galápagos

The Galápagos islands - located more than 950 kilometers off the coast of Ecuador- are an obsession and an inescapable destination for the explorers and travellers that yearn getting closer with nature.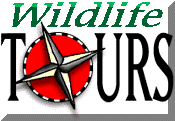 ---
(30) Languages Translator







Translator
---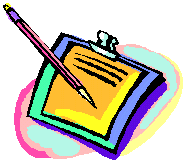 Eco Portal´s - Billboard
---
Free Resources: Eco Portal Wildlife Panamerica: EcoPortal Travel Webring
Messages Board - Eco Travel Webring - Travel Interest Groups - Meet Users
Adventure & Survival - Meet people interested in Travel - Post a message Travelling S America
Guestbook - Live-Chat - Class-Aids - Vote-Caster - Greet-Card - Add-Links -Site Ring - Album
---
Join to - EcoPortal Wildlife Panamerica Discussion Groups
Post message: - wildlifepanamerica@yahoogroups.com

Subscribe: - wildlifepanamerica-subscribe@yahoogroups.com


Eco-Portal Wildlife Panamerica
Where the internet & ecotourism are evolving together


This quality site by xabier amezaga belongs to the ecotourism ring an international association of genuine Ecotourism .- Member of Development Gateway WorldBank - Member of International Council of Tourism Partners
Some Source of content and references in this Publication from:: Audubon, Think-Venezuela,Greenpeace,Miro-popic,Marn, Fondoturismo, Diccionario Historia Polar,OneEarth/ PLaneta.com -
ecoturismo-peru - enjoyperu
Eco Portal Wildlife Panamerica is currently working on the improvement and enrichment of the contents of its new Eco Portal. Thank you for your co-operation.