ECUADOR- ECOTOURISM TRADITIONS & CONSERVATIONISM
Quito

Declared by UNESCO Cultural Patrimony of the Humanity in 1978, Quito (2800 m.a.s.l.), is a large city loaded of history. The chronicler say, that before the Spanish foundation in 1534, the general of the Atahualpa Inca, Ruminahui (face of stone), set fire to the palaces and buildings constructed by the "sons of the Sun".

Into the later centuries, the land selected by the Inca Huayna Cápac to be the northern capital of its Empire, became with the sprouting of the School of Quito, in the heart of the art and the sculpture of Spanish America. The created masterpieces in this corner of the andes, united the European baroque style with the creativity of the men of the height. Quito, by its friendly people, its spring climate, its colonial shades that are opposed to the amazing buildings of the present, is one of those rare cities, that can seduce, enchant and - why not also to conquer, the nomadic heart of a traveller.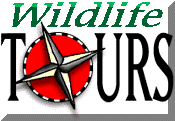 ---
(30) Languages Translator







Translator
---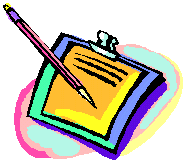 Eco Portal´s - Billboard
---
Free Resources: Eco Portal Wildlife Panamerica: EcoPortal Travel Webring
Messages Board - Eco Travel Webring - Travel Interest Groups - Meet Users
Adventure & Survival - Meet people interested in Travel - Post a message Travelling S America
Guestbook - Live-Chat - Class-Aids - Vote-Caster - Greet-Card - Add-Links -Site Ring - Album
---
Join to - EcoPortal Wildlife Panamerica Discussion Groups
Post message: - wildlifepanamerica@yahoogroups.com

Subscribe: - wildlifepanamerica-subscribe@yahoogroups.com


Eco-Portal Wildlife Panamerica
Where the internet & ecotourism are evolving together


This quality site by xabier amezaga belongs to the ecotourism ring an international association of genuine Ecotourism .- Member of Development Gateway WorldBank - Member of International Council of Tourism Partners
Some Source of content and references in this Publication from:: Audubon, Think-Venezuela,Greenpeace,Miro-popic,Marn, Fondoturismo, Diccionario Historia Polar,OneEarth/ PLaneta.com -
ecoturismo-peru - enjoyperu
Eco Portal Wildlife Panamerica is currently working on the improvement and enrichment of the contents of its new Eco Portal. Thank you for your co-operation.